Careera Makes it Happen
Careera connects nurses from Mexico with meaningful, well-paying jobs in the United States. We have short and long-term employment opportunities in hospitals, clinics and rehabilitation centers across the country. If you want a nursing career in America, trust Careera to make it happen. From verifying your credentials to helping you with immigration to getting you settled in your new job, Careera will be with you every step of the way.
Best of all, finding a job with Careera is free! As long as you commit to working in the U.S. for three years, healthcare organizations looking for nurses in America will pay all of your expenses.
Reasons to Work in America

Better Pay
The average salary for nurses in the United States is around $70,000 per year, compared to $12,000 per year in Mexico.

Pathway to Stay in America
TN visas are renewable. As long as you continue to meet the requirements, you can continue to stay and work in America.

Great Employee Benefits
Retirement plans, health insurance, paid time off, education stipends and more. The benefits in America may surprise you. 

Supportive Work Environment
We work with companies that value their employees and want to help them reach their full potential. 

Endless Opportunities
Hard work is rewarded in America. Experience career advancement and a great quality of life for you and your family.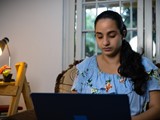 STEP ONE
GET IN TOUCH WITH CAREERA.
Working in America starts by speaking with one of our recruiters. We will help you determine if you meet the qualifications and develop a plan to get you ready for the opportunities that await. Remember, working with Careera is free. Nurses do not need to pay anything to find a job in America. Complete our intake form here.
STEP TWO
SHOW OFF YOUR ENGLISH SKILLS.
Nurses who want to work in America must be proficient in English. Careera offers free English classes to help our candidates improve their language skills and pass the necessary TOEFL exam.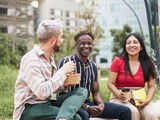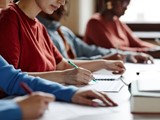 STEP THREE
PASS THE AMERICAN NURSING EXAM.
All nurses in America must pass the NCLEX exam. If you haven't taken it already, we will help you study and pay for you to take the exam.
STEP FOUR
FIND YOUR JOB IN AMERICA.
Once you've met all the necessary requirements, Careera will match you with a nursing job in the United States based on your desired location and qualifications. We will help you find a job you love.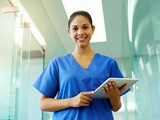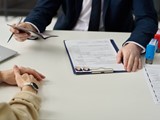 STEP FIVE
SECURE YOUR VISA.
Once you have a job offer, you can apply for your TN Visa. Careera's immigration attorney will help you with every step of the process, from the paperwork to the interview at the U.S. embassy, and we will cover the costs. You won't pay anything to secure your TN Visa.
STEP SIX
TRAVEL TO YOUR NEW JOB IN THE UNITED STATES.
Once you have your visa, it is time to come to America. We will help you coordinate your flights and pay for your travel.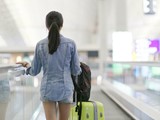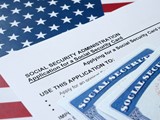 STEP SEVEN
GET YOUR STATE NURSING LICENSE AND SOCIAL SECURITY NUMBER.
After you arrive, Careera will help you obtain your nursing license and apply for your social security number. This process typically only takes a few weeks. 
STEP EIGHT
FIND YOUR NEW HOME.
Careera provides free housing for all its recruits for the first three months. During this time, we will also help you find permanent housing near your job.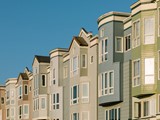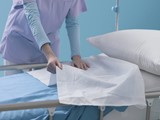 STEP NINE
START YOUR JOB.
Once we have your social security number and nursing license, you are ready to start working as a nurse in America! Your new employer will set you up for success by putting you through an orientation, providing you with on-the-job training and setting you up with a mentor.
STEP TEN
ENJOY YOUR NEW ADVENTURE.
Careera is invested in your long-term success. We will stay in touch throughout your assignment in the United States and help you renew your visa, if you'd like to stay in America longer. Anytime you need us, we are here to support you.